Hi there gorgeous!
I don't know about you, but I find that every morning that I look in the mirror, there is a brand new surprise. A new grey hair on my head, a new wrinkle or a new hair on my *gasp* chin!!
Seriously, who knew that midlife brought with it so many fun surprises – and don't even get me started on the cellulite lol!! Thankfully, skin care is something that I have been aware of since my twenties, when pregnancy hormones and a life growing up in the blazing hot summers of Western Australia caused hyper-pigmentation to break out in all its glory. It used to take me an hour to play "fill in the gaps" with foundation, as I tried to blend together the brown patches.
From that time on, I determined to follow my doctor's advice of "stay out of the sun" as only a few minutes exposure would cause the brown patchwork to re-emerge, and to be honest, it is only now – 20 odd years later – that I see the benefit of his advice, as even though I never purchased expensive skin care products other than what was on sale at the supermarket – my skin is in reasonably good condition for my age.
Despite this however, at 51 I am noticing that my skin is not only going a bit hay-wire with menopause, but is starting to show signs of pigmentation again. It's been a long summer here in New Zealand, and like in Australia, the sun exposure – even if only reflected while driving – is pretty intense, so I have been broadening my search for natural healthcare to include skin care, settling on the New Zealand made Xtend-Life Skincare range. Of these, the Age Defying Scrub – made only with NATURAL ingredients – is my personal number one weapon against pigmentation (and don't you LOVE that name??) In fact, one of the things that I love most about it is that it does NOT contain microbeads – even the oceans are safe when I use this product!
As you know, I only recommend products that I LOVE and personally use, so check out the Xtend-Life Skincare range for yourself if you are wanting natural products to support your skin at midlife, and yes – they ship worldwide!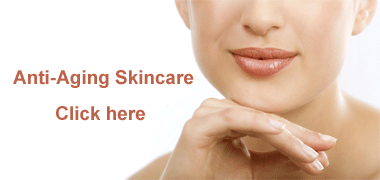 Here's to Rocking Midlife!
Cat x
* Please note that this post contains an affiliate link.